Skip Main Navigation
Phase 1 - Regional Information
on Water Issues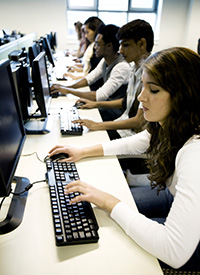 Your team will take on the role of research analysts to study water issues in your chosen region.
Now that you know what your challenge is, your team needs to take on the role of research analysts and begin studying the region you chose. You will need to research and gather information to prepare a brief on what you discover about your selected region's water issues. Take notes on pages 4-5 in your Engineering Portfolio under step #2/3. Note that you will need to consult at least three primary primary and/or secondary secondary sources before you write your brief.
The following links include resources for you to gather research on your region. Note that some resources date back to 2008-9, when some of the most significant water issues occurred and were brought to public attention. Check with your teacher to see if you should explore the Web for more recent information about your selected region.