Skip Main Navigation
Introduction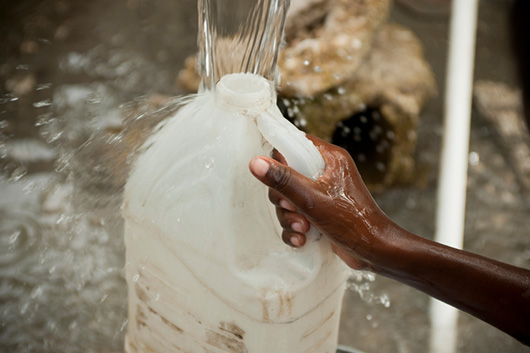 In many countries, getting safe drinking water is not as simple as going into the kitchen.
Water. It is the most basic of human needs. People all over the world need water for drinking, bathing, cooking and cleaning. Water is also vital for industries such as farming and manufacturing.
Many people around the world do not have access to safe, reliable and affordable water. The problem is becoming a globally contested issue that requires multiple parties working together to come up with solutions. In this lesson, you will investigate problems surrounding access to clean water, and you will function as STEM professionals (research analysts, engineers and public affairs specialists) to help develop solutions.
Begin by examining your own attitudes and perceptions about water. Complete the Anticipation Guide on page 1 of your Engineering Portfolio , responding to each statement based on what you believe to be true.